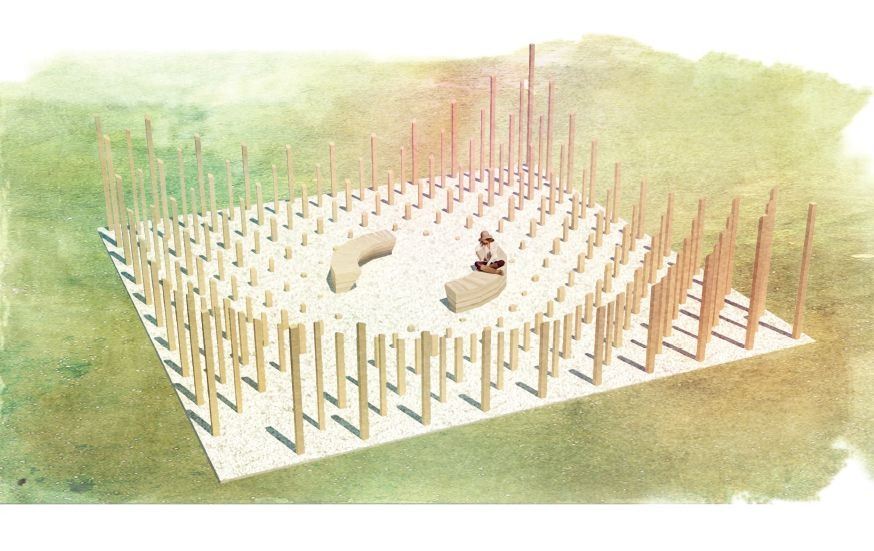 Anno: 2013
Status: Proposta
Cliente: Socrates Sculpture Park
Località: New York, Stati Uniti
Tipologia:  Mostre, installazioni temporanee
Descrizione: Folly competition to build at Socrates Sculpture Park
A pure volume generates an inner space surrounded by the landscape, essence and absence coexist creating a pattern where you can cross, play, hide and enjoy the view from an Inner Space. The forms are created starting from a prism composed by a multitude of wood slats which heights is defined by the shape of a sphere situated in the center. The installation plays on the concept of porosity: from distance you perceive a compact volume but, approaching you can penetrate it visually and physically. As an architectural folly, the installation permits to evolve an architectural concept like the use of forms and structures with the artistic meanings of surprise and emotion. The materials are natural (wood and gravel), recycled and recyclable.